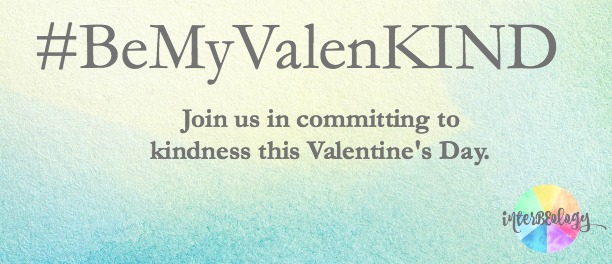 With our #BeMyValenKIND 2017 campaign, we aim to reinvent Valentine's Day as a day of universal kindness. We believe that there's no greater kindness than empathy – the ability to understand the feelings and perspectives of others and to use that understanding to create positive change. Ashoka Start Empathy is a global initiative to transform education so that every young person develops the will and the skill to become an empathic changemaker. In collaboration with Ashoka, we (Jill Homiak and Lindsay Buck) are running our #BeMyValenKIND campaign, to personally commit to empathy, to spread awareness of empathy as a teachable skill, and to ensure that all children reach their full potential as empathic changemakers. Please join us!
Your pledge to empathy is simple.
1. Borrow someone else's shoes and take a picture of yourself in them as a symbolic representation of your commitment to empathy. If you're camera shy, it's okay to use your children, pets, coworkers, etc. In other words, be creative!
2. Post this photo on your preferred social media with the pledge:
There's no greater kindness than empathy. By stepping into someone else's shoes, I am committing to practicing more empathy with both my loved ones and strangers. I challenge (tag at least 3 friends) to post a photo within the next 24 hours doing the same, and/or donate to Start Empathy here: https://startempathy.org/bemyvalenkind/ #BeMyValenKIND #StepIntoEmpathy #StartEmpathy